Express "55" Detailing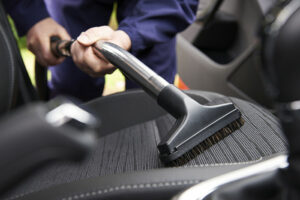 When that "uh oh moment" hits, the only place to visit is Cornhusker Auto Wash. We can deep clean any spot(s) in your vehicle while you wait and without any appointment needed! No matter if you spill your coffee or your child loses their lunch, we got your back when you need us the most.  Pick a service below + $20 full service carwash only $55 out the door!
Taxes built into in price! 
A Basic Full-Service Carwash ($20 VALUE) is included with each service.
ALL INCLUSIVE EXPRESS DETAIL PRICING

EACH SERVICE ANY VEHICLE* JUST

$55.00

ALL CARPET AND MAT SHAMPOO

-OR-

ALL SEAT SHAMPOO

-OR-

SUPER CLEAN: ALL VINYL INTERIOR SURFACES CLEANED AND DRESSED

-OR-

ALL LEATHER SEATS CLEAN & CONDITIONING

-OR-

HAND WAX

-OR-

HAND WASH & TIRE SHINE

-OR-

ENGINE DEGREASE, CLEAN, AND DRESS

-OR-

OZONE ODOR ELIMINATOR (2 HOUR PROCESS)
*Oversized vehicles that require a hand wash add $10